While some of us only bother to hide eggs during Easter, some of our favorite Internet platforms, video games, and films make a regular practice of it. But don't run to your computers and televisions just yet! The eggs are neither chocolate nor filled with any real treasure. The Easter eggs we're talking about are the unexpected surprises that directors hide in a movie or that programmers and developers write into the code of a webpage, app, or even our favorite digital assistants, Alexa and Siri.
We often come upon these Easter eggs by chance (especially in movies), but many of them can be intentionally activated by pressing a specific combination of keys or entering certain search terms into our web browsers. And what's the point of digital Easter eggs? There's no point at all! It's just a way to have some fun with viewers and users. So we'd like to take a little break from the seriousness of the security business to share our Marketing Team's favourite Easter eggs with you:
Sebastian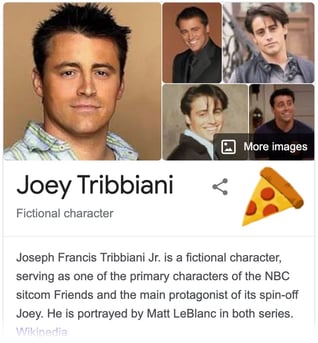 One of my absolute favourite series, besides Seinfeld, is Friends. In honour of its 25th anniversary, Google decided to hide some Easter Eggs. Just try doing a Google search for any of the characters' names. For example, if you type in Joey Tribbiani, you'll see a pizza icon in his Wikipedia entry. If you click on it, all his favourite snacks appear. And then his very hungry hands (turn your sound on). I won't tell you what happens when you search for Monica, Ross, Rachel, Chandler, and Phoebe, but any real fan can most likely guess! Get your friends together on Zoom, make your guesses, and start searching for Friends Easter eggs!
Alina
I love when I come across Easter eggs in movies. Disney and Pixar always do a pretty good job of putting something unexpected in the middle of their children's films. I think they do it to keep adults entertained! I have two favourite examples. The first is in the Pixar movie Finding Nemo. During the final credits, Mike from Monsters Inc. swims by with a snorkel and flippers.
The second one is in Disney's Hercules. At one point in the film, Hercules throws off his lion cape during a heated argument. If you look closely, it's actually the pelt of the villain Scar from the Lion King. So that's what happened to him after he was thrown off the mountain!
Sonja
My all-time favourite Easter egg is an oldie but a goodie. Just ask Google to "do a barrel roll". It turns out Google can keep pace with any fighter jet! And the Google Assistant is continuing the Easter egg tradition. And it's just as snappy and quick-witted as Google Search. Did you ever wonder if Google knows Alexa? Just ask and find out!
Adi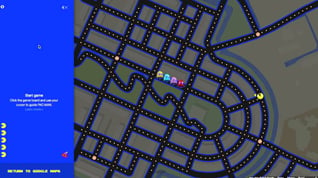 When I need a quick laugh I like to see what Easter eggs the developers have hidden in Siri and Alexa. You'd be surprised how talented those two are! Just try asking Siri to beatbox. Or even better, ask her "What does the fox say?" I don't want to spoil the surprise. See for yourself! And Google is also not to be topped when it comes to Easter eggs. Head to Google Maps on April Fool's day (today!) and eat your way to your destination as Pac-Man.
Michael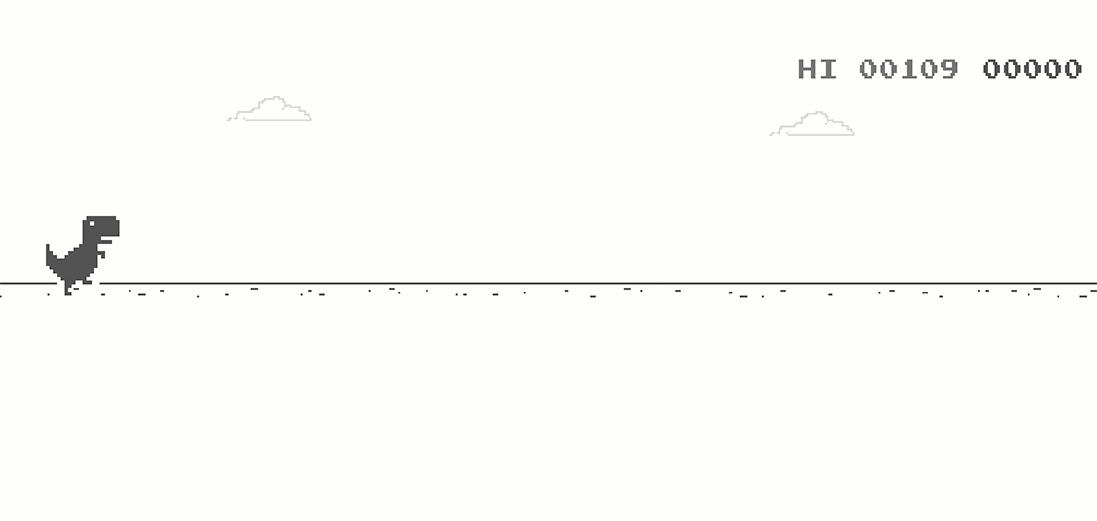 Thanks to Google Chrome, I look forward to when my Internet connection is down. A few years ago, developers came up with the Dino game. A great (and addictive!) way to pass the time when your online connection is experiencing a blip. It's pretty simple: just use your space bar to jump your way across the screen and over obstacles. And for those of you who need a break from work, you don't even need to be online. You can just type chrome://dino into your search bar and off you go! Not that I would know...
Happy Easter!
As we celebrate yet another holiday season during the middle of the pandemic, we'd like to remind you that you can still enjoy yourselves while staying safe. The best thing about these digital Easter eggs… you can search for them from the comfort of your own sofa. Test them out! Share them with friends! It's fun for everyone. We wish you all a few wonderful and restful days off.